Anchor
Sun Moon Lake- Thao tribe Bunun tribe

Name: Sun Moon Lake- Thao tribe Bunun tribe
Introduce:

Plan a trip to Sun Moon Lake. In addition to exploring this beautiful lake, visit indigenous communities. In Ida Thao, enjoy Thao cuisine and cultural performances. In Tannan, observe the sparkling lights of fireflies in spring. In Dili, listen to resounding voices performing the traditional Pasibutbut. In Shuanglong, view a majestic waterfall. Every one of these places is sure to provide a great travel experience Make Sun Moon Lake's indigenous communities your destination. Explore Taiwan's mountain forests. And, visit the indigenous peoples of Taiwan!
The Beauty of Indigenous Culture
---
In the Sun Moon Lake National Scenic Area, experience indigenous life, culture, art, and traditional ceremonies in four communities of the Thao and Bunun tribes: Ida Thao, Tannan, Dili, and Shuanglong.
In each of these communities have been preserved traditional elements, including dances and handicrafts, and a rich ecology, making them highlights of a visit to Sun Moon Lake.
Leave the hecticness of the city behind, as you relax in an indigenous community! There is great interest in visiting indigenous communities. Why? Because of their unique culture.
Enjoy the pestle music and legends of the white deer and owl of the Thao tribe. In the indigenous communities of Xinyi Township listen to the resounding voices of the Bunun singing traditional songs watch dance performances, and admire beautiful handicrafts.
These all symbolize the passing on of cultural heritage. Travel toindigenous communities to experience their ecological and cultural beauty!
Sun Moon Lake's Quaint Bunun Community
-Tannan (Walami) Community
---
The Tannan Community is on the south side of Sun Moon Lake. It was once called Walami, which refers to a type of fern that grows locally. The residents here are of the Thao tribe and the Takibakha group of the Bunun tribe. This is the only Takibakha community in Taiwan. Compared to the popular Sun Moon Lake, this community is tranquil and quaint and surrounded by mountain forests. As the environment has been well-preserved, there are large numbers of fireflies in April and May.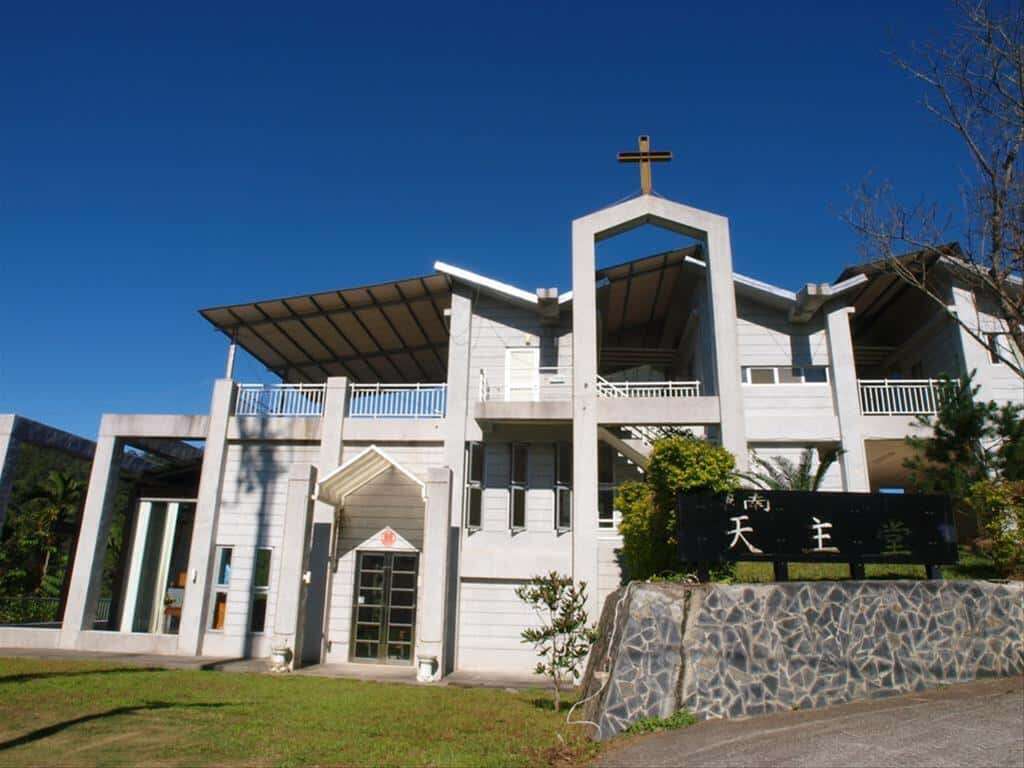 Tannan Elementary School is an important landmark. It was designed based on a traditional Bunun dwelling. The "knowledge granary" is the school's library, referring to the granary located in the center of Bunun homes. The open spaces and ingenious design earned it the Far Eastern Architectural Award. Inside the Bunun cultural resources classroom, which is open to visitors, are historical photographs and Bunun cultural artifacts.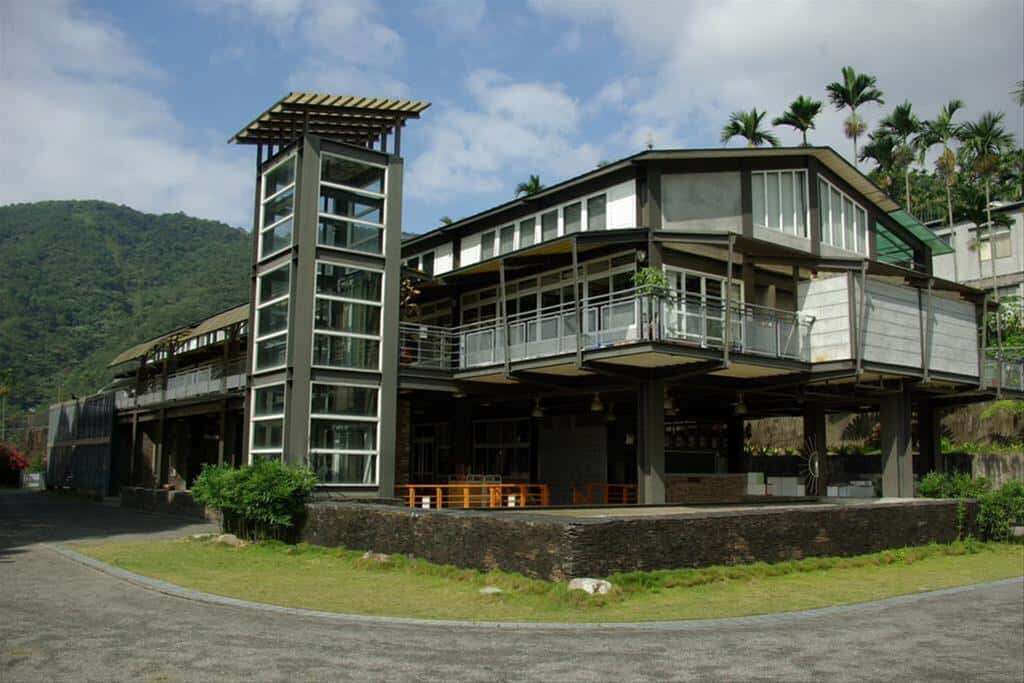 Tannan Elementary School Murals
The walls of the Tannan Elementary School feature a collection of murals of various Bunun legends. These artworks were completed by local indigenous and Hawaiian artists. These teach life and moral lessons andpass on cultural heritage.
Along the exterior of this wooden building can be seen the hundred-pace pit viper motif of the Bunun tribe. Inside are traditional utensils, hunting weapons, and animal skulls and specimens, which provide an understanding of the hunting culture and traditional knowledge of the Bunun.


Riverside Bunun Community-Dili (Tamazuan) Community
---

The Dili Community is situated on a river terrace. Due to its geographical location and changes in climate, the natural landscapes vary according to the season. In the Bunun language, it is known as Tamazuan, which means a place for husking grain or a rooster.
The residents of Dili are from four of the five major groups of the Bunun tribe. The Tamazuan Cultural and Arts Troupe brings together residents of all agesto present the Bunun culture. Performances include traditional songs, rites, and lifestyles, as well as traditional instruments such as the musical bow, mouth harp, and pestle. Audiences can also enjoy an internationally-renown example of polyphonic singing, Pasibutbut (Prayer for a Bountiful Millet Harvest).
The Dili Visitor Center is next to a covered activity area. In the past, this is where the community organized activities and performances. In 2018, the Danda Bunun Ecotourism Association took over management, expanding its functions. Today, it provides recommendations for places to visit in four indigenous communities (Tannan, Renhe, Dili, and Shuanglong) and indigenous community guided tours, based on an appointment system
Catholic churches are common in Taiwan's indigenous communities. This church was built by an Irish priest and residents 60 years ago and is an important religious center. Behind the church is an area of brick one-story buildings. This is where women of the community once came to give birth. In the TINA garden, herbs grown without pesticides are used to make teas to raise money for scholarships for the community children.


Tranquil Forest Community
---
Shuanglong (Isingan) Community
The Bunun named this community Isingan, to describe its tranquility. After crossing the Shuanglong Bridge and heading upward, arrive at the community entrance. Located along the mid slope of a mountain, there are views of the Dili and Tannan communities. Many visitors spend the night, enjoying the quiet. Murals introduce Bunun culture and traditions and the community restaurant provides indigenous cuisine. The Shuanglong Suspension Bridge became a new landmark of this community in 2020. The Shuanglong Waterfall and surrounding Shuanglong Gorge are magnificent. It is worth noting that hidden along a forest roadin this community is a place where it is possible to see all the way to Sun Moon Lake, and even to the Cien Pagoda at an elevation of 1,000 meters, on a very clear day.
Shuanglong Rainbow Suspension Bridge
Measuring 342 meters in length and 110 meters in depth, the Shuanglong Rainbow Suspension Bridge is Taiwan's longest and deepest scenic suspension bridge. Visitors can cross this bridge to enjoy views of the majestic waterfall and of the bridge itself which appears like a rainbow over the mountain gorge. (Online reservations must be made in advance, tel: 03-5910052)
Shuanglong Waterfall Slate House
The Isingan Tianshi Trail to the Shuanglong Waterfall is challenging. Along this trail is a Bunun slate house that has been well-preserved. Its forest location and row of animal bones under the eaves add to itsmystery.
Lakeshore Indigenous Community-Ida Thao Community
---

Ida Thao is Sun Moon Lake's most population dense community and an important indigenous cultural center. Walking through the Ida Thao commercial district, there are shops selling artworks, restaurants, and hotels. Moreover, the views of the pier are charming at dusk and after dark. The Thao tribe mainly inhabits the Ida Thao Community in Yuchi Township and Dapinglin Community in Shuili Township. Currently, its population is less than 1,000. Even today, the residents of the Ida Thao Community practice ancestral worship that includes the ulalaluan (ancestral spirt basket). Sowing rites and hunting rites are held in the third and seventh months on the lunar calendar, respectively. The Ancestral Spirit Ceremony which takes place in the eighth month, is the most important of the Thao ceremonies.
The Zhulu Market is located along the shore of Sun Moon Lake in Ida Thao. Here, visitors can enjoy indigenous foods, music and dance performances and access cultural tour services. The purpose of this market is to promote guidedtours, agricultural specialty products, handicrafts, DIY activities, traditional clothing rentals, and photo taking opportunities.
This boat-shaped building is a beautiful landmark of Sun Moon Lake. Inside are shown films introducing various aspects of Sun Moon Lake. Sun Moon Lake e-tickets, brochures, and interactive audio guides are available, in addition to other travel information and services. This is also a boat tour ticket center and a first aid station.
Nature's Wonderful Scents
---

Fragrances representative of the land
The residents of the Dili, Shuanglong, Tannan,and Renhe communities are developing captivating scentsbased on an important traditional spice of the Bunun tribe. Mountain peppercorn, or maqav in the Bunun language, changes color from green to brown as it ripens and emits a lemony fragrance.

From extracts of maqavhave come two scents unique to Taiwanthat are both delicate andbold. They are not only local specialty products, but also form an integral part of travel itineraries, as with advance notice visitors canmix their own maqav fragrance.These fragrances help to recall thepleasant memories of time spent in these indigenous communities and elevate their brand image.

Plan a unique and fragrant journey to these communities and take home your own wonderful scent of nature

Off-the-Beaten Path Explorations
---
At the 32-kilometer marker along Highway 16, the Zhuoshui River encounters a hill, forming a nearly 360-degree bend. As this hill resembles the head of a catfish, this is called tushiwan (catfish bend). It is an amazing natural landscape.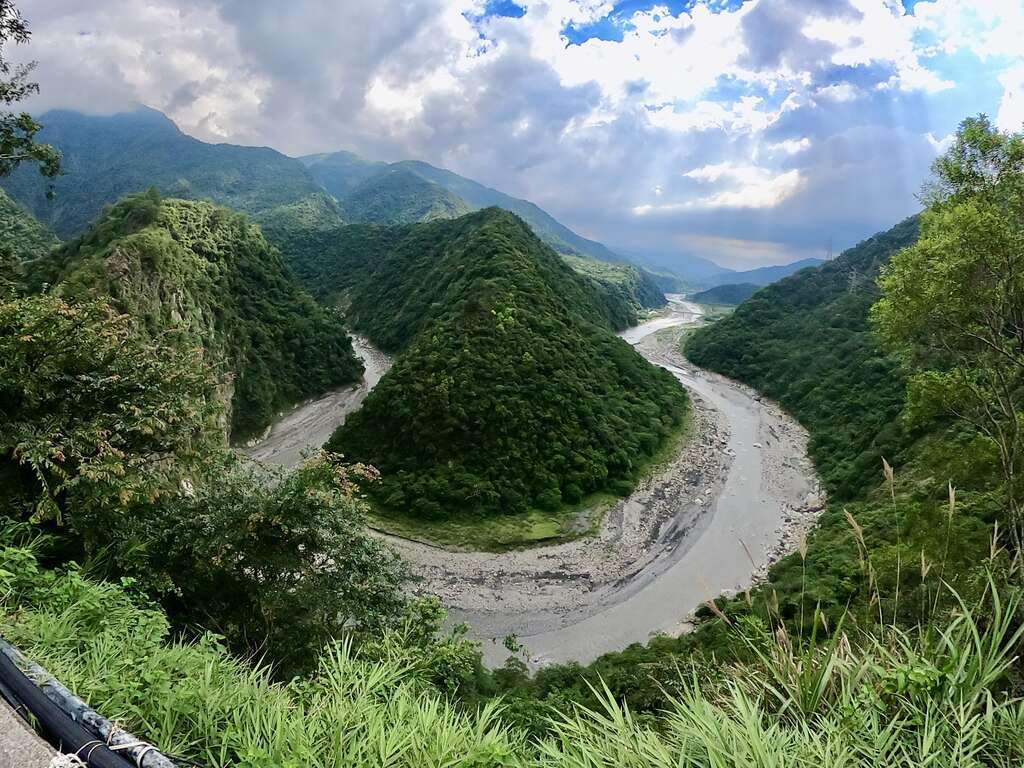 Heiheigu Suspension Bridge
Heiheigu Suspension Bridge and Heiheigu Waterfall are two major attractions. Due to the natural geology, the silt content of the Zhuoshui River is around 20 times that of most other rivers. Therefore, the river appears gray. The suspension bridge crosses over Heiheigu (Black Gorge). Here, the currents are strong. The sounds of the gurgling waters reverberating in a mountain gorge are very relaxing.