Current time is Fri, 29 Sep 2023
12:01:13 GMT+8
Explore the best of Sun Moon Lake!
Sun Moon Lake is a well-known attraction at home and abroad. Bike riding around the beautiful lake and sampling delicious food made by the indigenous people are unique experiences here.
Sun Moon Lake is a beautiful alpine lake located in the middle of Taiwan.
Enjoy the most special experience in the water, land and air.
Sun Moon Lake National Scenic Area has a rich indigenous culture, and excellent agricultural products. Come here to enjoy bike riding, cable car and boat rides, or take the little train at Jiji and experience the nostalgic Taiwan railway. It will leave you with the most wonderful and lasting memory of your trip!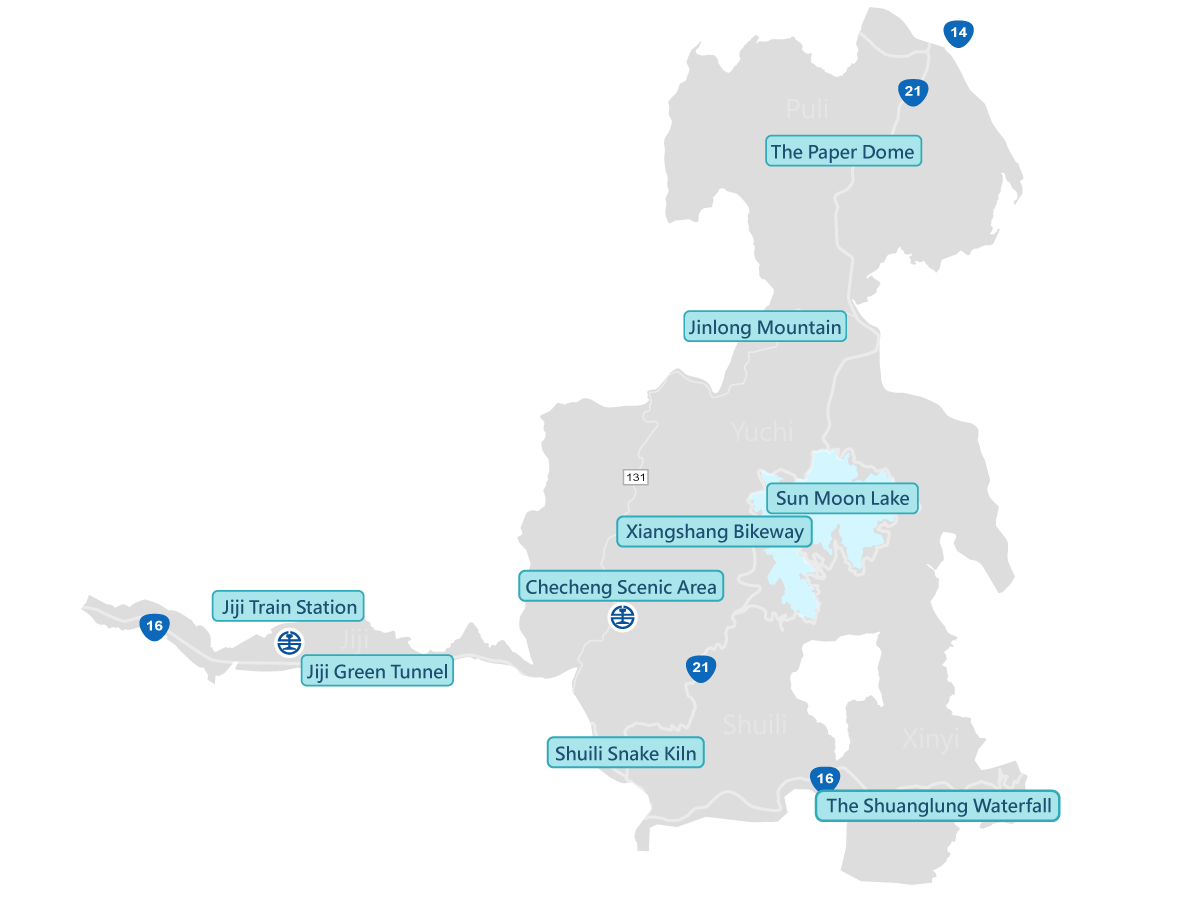 Sun Moon Lake
Itinerary recommendation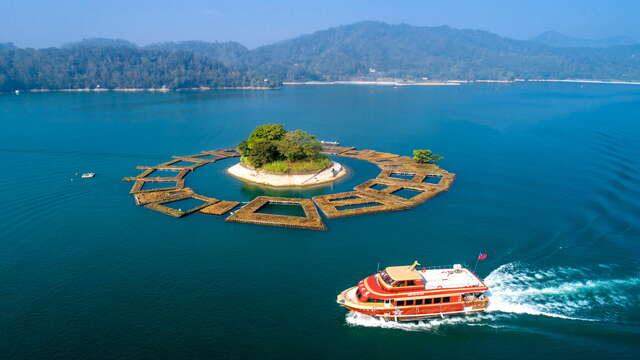 Sun Moon Lake Low-carbon Tour
At the start of this journey, take Sun Moon Lake Line, Taiwan Tourist Shuttle first. After getting off at Sun Moon Lake Stop, take the round-the-lake bus to Sun Moon Lake Ropeway Station.The ropeway looks like a pearl necklace and a smile in the air. Passengers can easily find "Smiling Valley" and Dazhu Lake, listed as one of the eight wonders of Sun Moon Lake, when looking down from ropeway cars.Along Ita Thao Waterfront Hiking Trail, visitors can go to Ita Thao Shopping District, where they can try all kinds of indigenous food here and watch indigenous singing and dance, as a way to learn about Ita Thao culture.In the early morning next day, take a walk along Hanbi Hiking Trail. Once an important place of foreign affairs, the trail has received countless overseas guests throughout the years. Chiang Kai-shek and his wife also often took a walk here when they were still alive. Along the trail, visitors can explore Meihe Garden, Chiang Kai-shek Pier, and Yule Pavilion. Yule Pavilion in particular formulates a "string of happiness" along with Lalu Island, Xuanguang Temple, Xuanzhang Temple, and Cien Pagoda.§ The physically challenged should find someone to take the trail together, and enter/leave the trail from Sun Moon Lake Elders' Edutainment Center.Xiangshan Bicycle Path links up Shuishe and Xiangshan (visitor center). This path provides a unique experience of "walking on water." You may also just walk along it. The path is hailed as one of the 10 most beautiful bicycle paths in the world.VisionFull of local culture, low-carbon and sustainable tourism destinations through the knowledge transfer of friendly environmental education increase the public's recognition and participation in sustainable actions.Sustainability ObjectivesThere are three main categories: ecology and the environment, society and culture, and community and the economy.
Instagram

@sunmoonlaketw

Check out what other netizens experience at Sun Moon Lake, and share your most special memory on your trip with us here.
Start planning your Sun Moon Lake trip.