Anchor
Sun Moon Lake Youth Activity Center
Details
Located right within Sun Moon Lake National Scenic Area, the youth activity center is surrounded by green mountains and open water. Close to Ita Thao (previously known as Dehua Tribe), the center looks quiet and graceful, even somewhat ethereal when it is reflected on the surface of the lake. Here, the temperature stays at about 20 Celsius degrees all year round, thus feeling like the spring all the time. The center, at 800 meters above the sea level, covers nearly 9 hectares of land. The place is filled with green, and it is as beautiful as a fairyland. Although it was built a long time ago, the center is beautiful as always.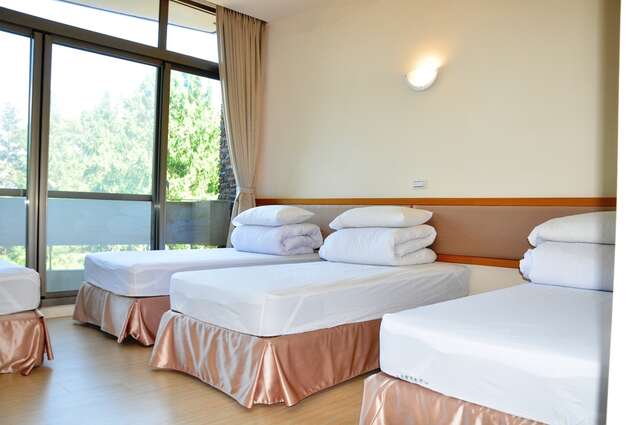 The center is equipped with a big auditorium which can accommodate up to 400 guests. With proper lighting, amplifiers, and Wi-Fi, the auditorium is great for holding company/institution training. The center's beautiful, comfy guest rooms are ideal for both personal and company trips.
Opening Hours
open 24 hours
Customer service time: 06:30-22:30
Facilities
Credit card
Parking
Package tour
Bicycle rental
Air
Wifi
Taiwan Traveler Card
Dining space
Meeting room
Laundry facilities
Remind
The center is located in a conserved forest. Thus, no camping is allowed, including campfire and all types of camping stoves.