Anchor
The Closest Distance to Sun Moon Lake

Name: The Closest Distance to Sun Moon Lake
Introduce:
The Sun Moon Lake Bikeway in central Taiwan is a dream route for cycling enthusiasts and should not be missed!
Surrounded by mountains, Sun Moon Lake is shrouded in mist in the early morning and beautiful colors in the evening. It attracts travelers from all over. In addition to taking a boat ride on the lake, experience one of the top 10 most beautiful cycling routes in the world - the Sun Moon Lake Bikeway. Enjoy the variations in scenery from morning to evening and season to season. Pass by the eight top attractions, cross Tongxin Bridge, and ride the Shuishang Bikeway. Each moment becomes a pleasant memory.
The road that loops around the lake follows the undulating terrain and is somewhat challenging. For those wanting a more leisurely experience or riding with family members, the section between Shuishang and Xiangshan is recommended. As Puli Town is hilly, each of its cycling routes is challenging. To experience small town and railway charms, ride through the Green Tunnel in Jiji Township and along the Checheng and Shuian cycling routes in Shuili Township. Each route possesses unique characteristics and unforgettable surprises.
In recent years, the Sun Moon Lake National Scenic Area Headquarters has actively Promoted low carbon travel. Cycling is popular all over the world and is environmentally friendly and healthy. With its beautiful natural landscapes and cycling routes, this administration is working to share the charms of Sun Moon Lake with visitors.
Cycling enthusiasts will not want to miss out on an in-depth exploration of all that Sun Moon Lake has to offer.
Central Taiwan Attractions
---
Xitun District, Taichung City - National Taichung Theater
The National Taichung Theater is an architectural wonder designed by Toyo Ito of Japan. Based on the concept of sound caves, it incorporates curved wall units, air holes, and tube-like structures. This is a fascinating new landmark of Taichung, known as the cultural city
Yuchi Township, Nantou County - Black tea and coffee
Black tea production in Yuchi Township can be traced back to the Japanese occupation era (1895-1945). It is the most important specialty product of Sun Moon Lake. In recent years, coffee growing has become popular, with high-quality beans produced here. There are also many Instagram-worthy coffee shops to visit.
Puli Town, Nantou County - Handmade paper
Puli is the home of handmade paper and possesses a rich papermaking history. Currently, the most well-preserved handmade paper manufacturing facilities are in Puli, making it an important base for experiencing Taiwan's papermaking culture.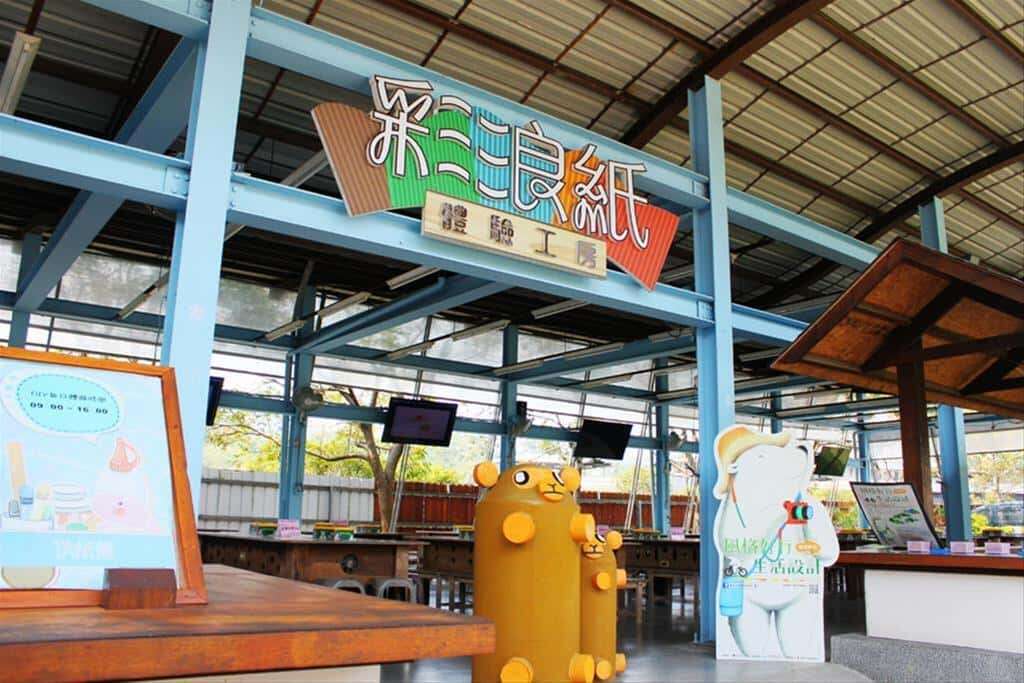 Puli Town, Nantou County - Shaoxing wine
For a long time, Puli has been well known for the Shaoxing wine that is produced here and has earned the nickname "home of Shaoxing wine". The Shaoxing winery is open to visitors and is a great place for learning about the liquor producing culture of Nantou County.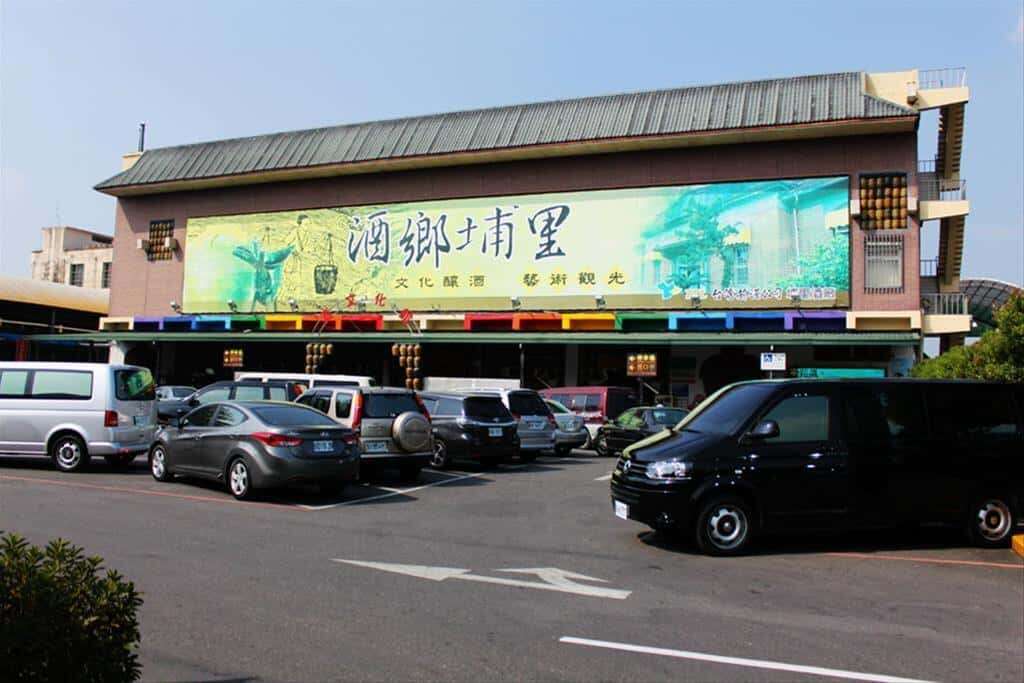 Jiji and Shuili Townships, Nantou County -Ceramic arts
Jiji and Shuili townships are important centers for ceramic art in Taiwan. Two historic wood-burning kilns have been preserved here. Travel by bicycle to the Jiji Line to enjoy the beauty of this area's ceramic arts and culture.
Shuili Township, Nantou County - Railway and forestry history
Checheng is a unique community within the Sun Moon Lake National Scenic Area and along the Jiji line. It possesses a timber storage pond, an old street, a railway tourism school and the Checheng Wood Museum. Through these facilities, visitors gain an appreciation of the features of this community.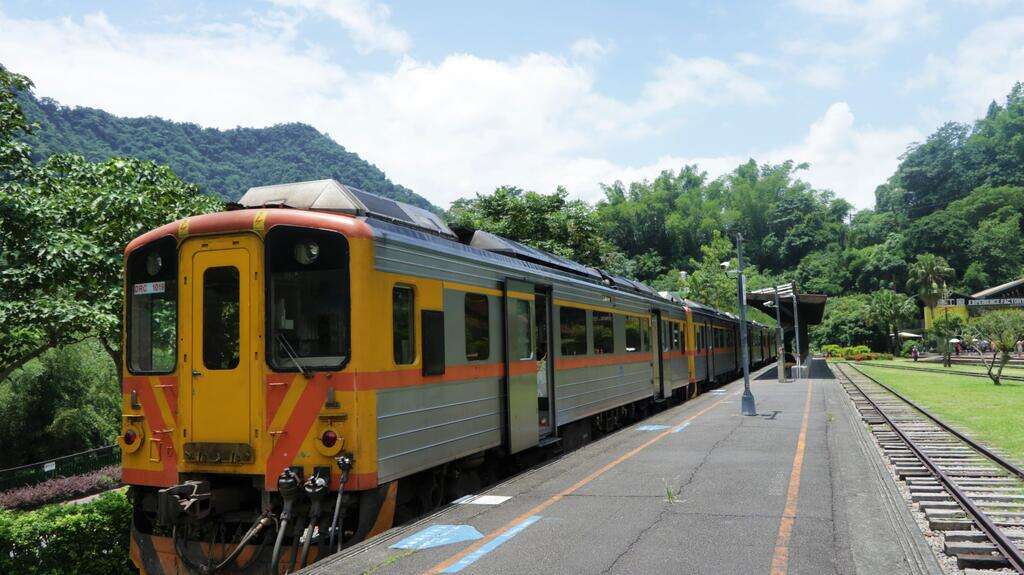 Sun Moon Lake is beautiful in every season.
No matter when you visit, it is sure to offer a unique experience.
Travel, it is worth the anticipation!
---
Spring Cherry blossoms and blessings
All around Sun Moon Lake are cherry blossoms in spring. The weather is warm and inviting, perfect for a bicycle ride along the shore. This is also a good time to visit Longfeng Temple, Wenwu Temple and Ci'en Pagoda. At the Longfeng Temple, people pray to find a spouse and at the Wenwu Temple they pray for prosperity. Climb to the top of the Ci'en Pagoda for panoramic lake views.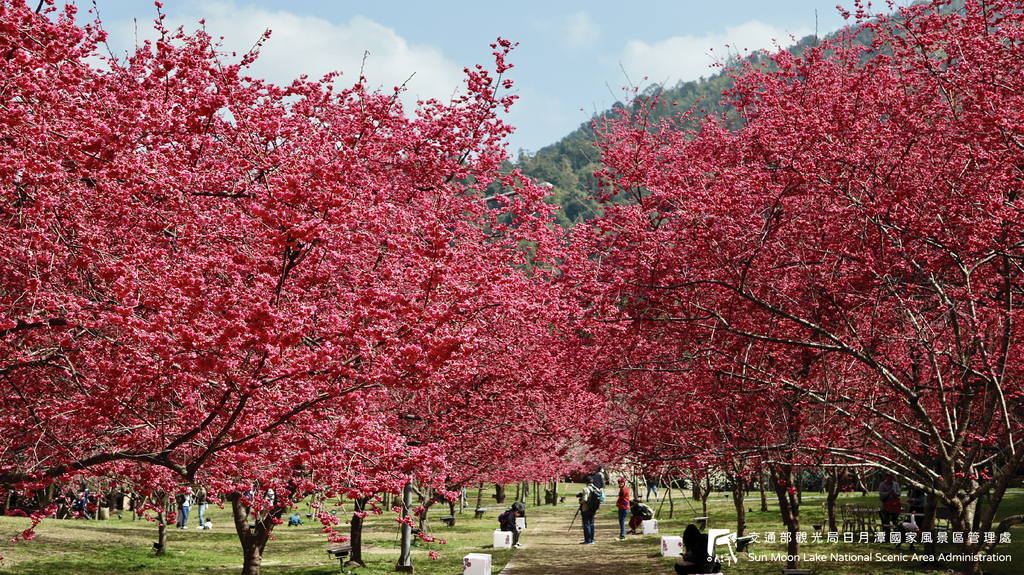 Summer Enjoy the gentle breezes of Jiji's Green Tunnel
Tall trees form a 4.5-kilometer "green tunnel", which is one of Jiji's most famous attractions. Along this "green tunnel" are railway tracks and it is possible to see a leopard cat-themed train pass by. Gentle breezes enhance the pleasantness of a bike ride in this area and this route is favored by many cyclists.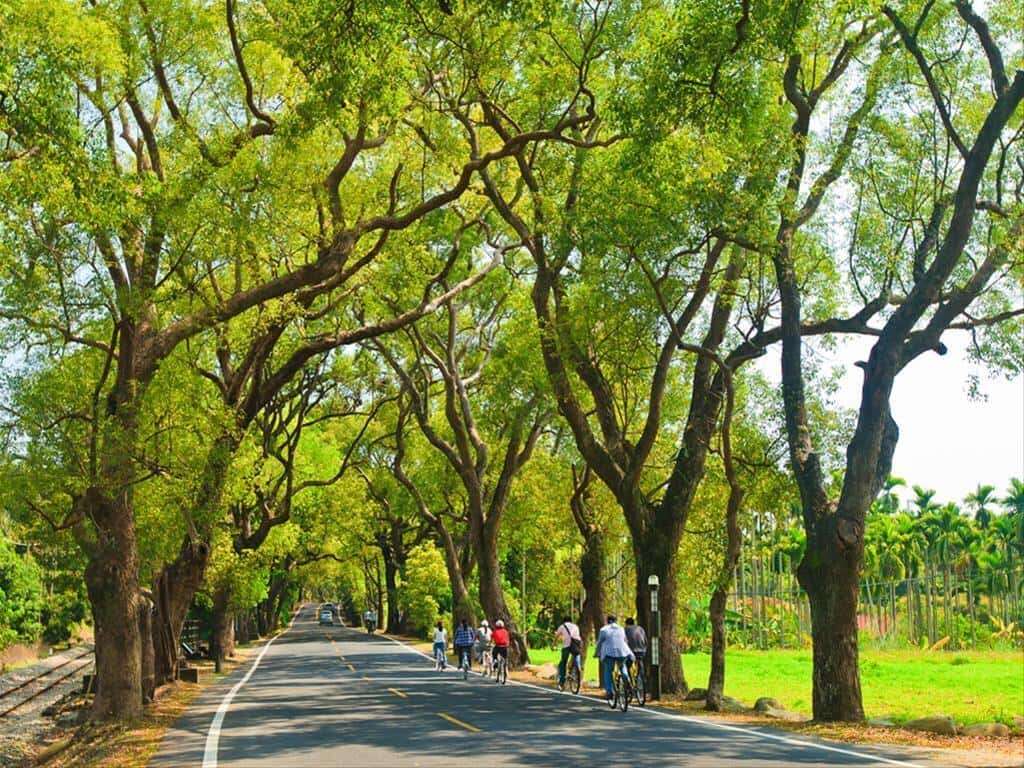 Fall Variations in scenery bring pleasant surprises
The cooler weather makes fall the most suitable season for visiting Sun Moon Lake. This is also the time for one of Sun Moon Lake's most important annual events - the Music & Fireworks Festival. Themed activities take place over this weeklong festival related to cycling, hiking and the lake. Or, visitors can travel on their own. Whatever the choice, pleasant surprises await.
Winter Changing colors along the shore and wedding plaza
In winter, travel by boat. As Lalu Island comes into view, think about the indigenous legend of hunters chasing a white deer to this lake. Walk the Maolan Mountain trail to enjoy romantic views of leaves turning red. Or, head to the Xiangshan wedding plaza to admire the contrasting colors of bald cypress trees and the waters of the lake. Finally, look out from Xiangshan, to view this lake at its most beautiful.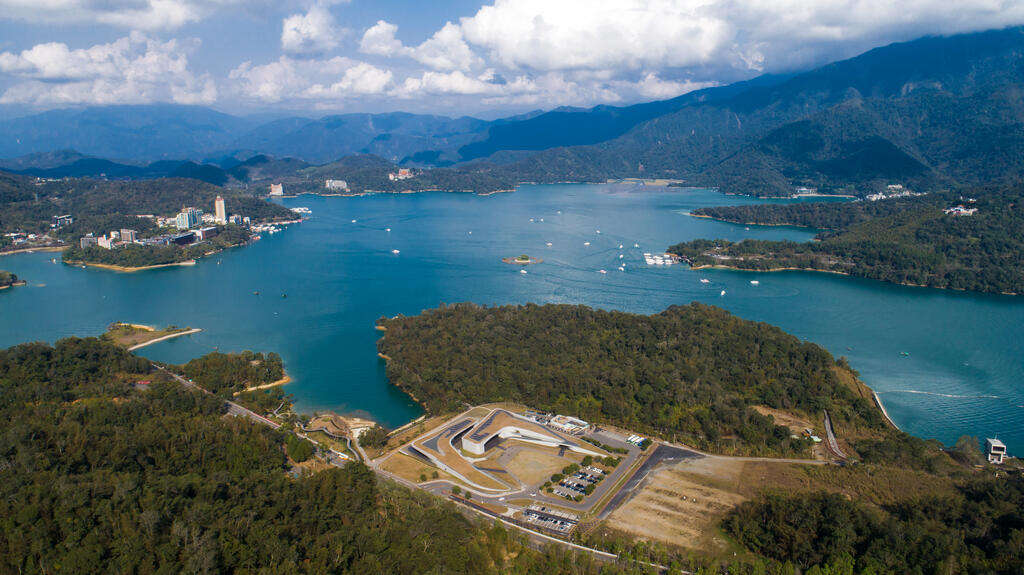 Come!Bikeday
Music & Fireworks Festival & Cycling Activities
---
The Sun Moon Lake & Fireworks Festival includes concerts, performances and fireworks shows. These create unique charm that has developed from the romance and beauty of this lake.
These tourism activities are based on a diversity of themes including cycling, marathon running, indigenous community attractions, black tea production and culture, and weddings. They are major events that take place in the fall.