Anchor
Details
Look up to the Sun and the Moon, and stay away from the hustles and bustles of everyday life. Spend one night at Sun Moon Inn and feel surrounded by mountains and waters.
You are cordially invited to watch the ripples of Sun Moon Lake on a misty morning, deep in a lush green forest. As the Sun chases the mists away, you shall find mountains quietly standing there.
Sun Moon Inn is located on the high street near Shuishe Pier of Sun Moon Lake.
An understated cement building, it seems to merge with its surroundings, yet still expresses a relaxing, nature-inspired style.
Cement as an architectural element at Sun Moon Inn indicates serenity.
Our rooms are simple and full of green.
We provide Hermes / Cha Tzu Tang toiletries in our guest rooms.
We serve beautiful breakfast that's almost like an artistic feast.
We are close to Shuishe Pier of Sun Moon Lake.
Sun Moon Lake is at the inn's front, and Maolan Mountain is at its back. Come here to enjoy life at a slow pace and spend your holidays here.
# To ensure accommodation quality, please make sure you book enough rooms. We do not accept additional guests in your rooms without advance notice. Please the number of guests in advance. For children...
►Aged 0-2: Free of charge. No additional toiletries and breakfast are provided.
►Aged 3-6: NT$400 for each child. Breakfast included. No extra toiletries.
►Aged 7 or older: NT$1,000 for each child, which is equivalent to what we charge per adult. Breakfast and toiletries are provided.
# In principle, we do not take additional guests in our rooms on holidays and the lunar New Year. We charge a fee if there is an additional guest. Please discuss this with our manager in advance.
# We do not use duvets for fear of dust mites. We use high-tech washable quilts and we send them to laundromats for cleaning and sterilization to keep allergy away. If you wish to use extra quilts, we will charge an extra NT$350 laundry fee per quilt. Please understand that we insist on keeping the inn clean.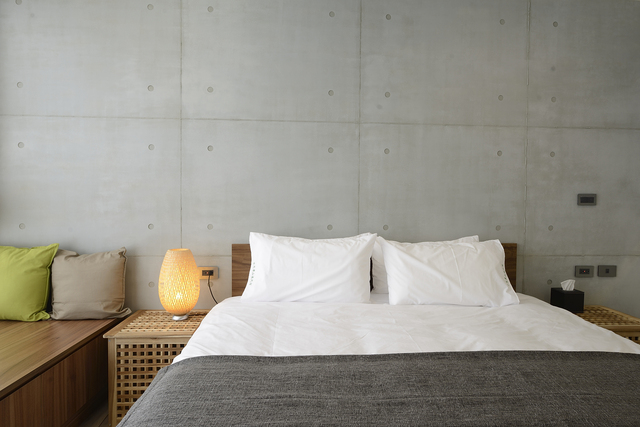 Opening Hours
Sun Moon Inn is a B&B, not a hotel. Our staff members are not available 24 hours.
► Check-in hours are: 15:30~19:00. If you wish to check in at another time, please talk to us in advance.
► Latest check out time: 11:00.
► We charge NT$250 per 30 minutes for late check outs.
Facilities
Credit card
Parking
Package tour
Bicycle rental
Air
Wifi
Taiwan Traveler Card
Dining space
Reservation / Notes
# We never charge additional service fees for no reason.
# Please provide your ID when checking in, so that we can it is you.
# For those who book 2 rooms or more: Please check in personally instead of asking others to do this for you.
# Other than the disposable toiletries in the room, please do not take things away. To help protect the Earth, we encourage our guests to bring their own toiletries.
# Do not move furniture in the room (such as the bed).
# Do not use dangerous devices such as portable gas or electric stoves. Turn off lights when you don't need them and use water properly.
# when leaving your room, lock it. Keep your personal belongings with you. When checking out, do return the key to us.
# Our breakfast and special-offer coupons may not be changed into cash.
# Breakfast is served from 08:00 to 09:30. Please arrive at our 1F restaurant before 09:30 to try our delicious, energizing breakfast.
Remind
# Please meet your guests at our 1F lobby during your stay.
# Parking is available from 15:30 to 11:00 the next morning. Please let us know you want to park your car. Please pay an additional parking fee at the administrator's if you leave later. If you stay with us for more than 2 days, there's no time limit for your parking.
# The kitchen and the bar are not available to our guests. If you need anything, please inform our manager.
# No smoking is allowed in the inn. We will call the police if you hold loud parties, take drugs, or do any other illegal activities when you stay with us.
# Please lower your voice down after 21:00. Let's keep our rooms quiet and comfortable together.
# Our laundry partner refuses to handle vomits on bedsheets for free. In such a condition, please pay an extra NT$1,500 cleaning fee.
# Please use our public facilities with care. If you break them, please compensate us.