Current time is Tue, 28 Mar 2023
16:25:21 GMT+8
Explore the best of Sun Moon Lake!
Sun Moon Lake is a well-known attraction at home and abroad. Bike riding around the beautiful lake and sampling delicious food made by the indigenous people are unique experiences here.
Sun Moon Lake is a beautiful alpine lake located in the middle of Taiwan.
Enjoy the most special experience in the water, land and air.
Sun Moon Lake National Scenic Area has a rich indigenous culture, and excellent agricultural products. Come here to enjoy bike riding, cable car and boat rides, or take the little train at Jiji and experience the nostalgic Taiwan railway. It will leave you with the most wonderful and lasting memory of your trip!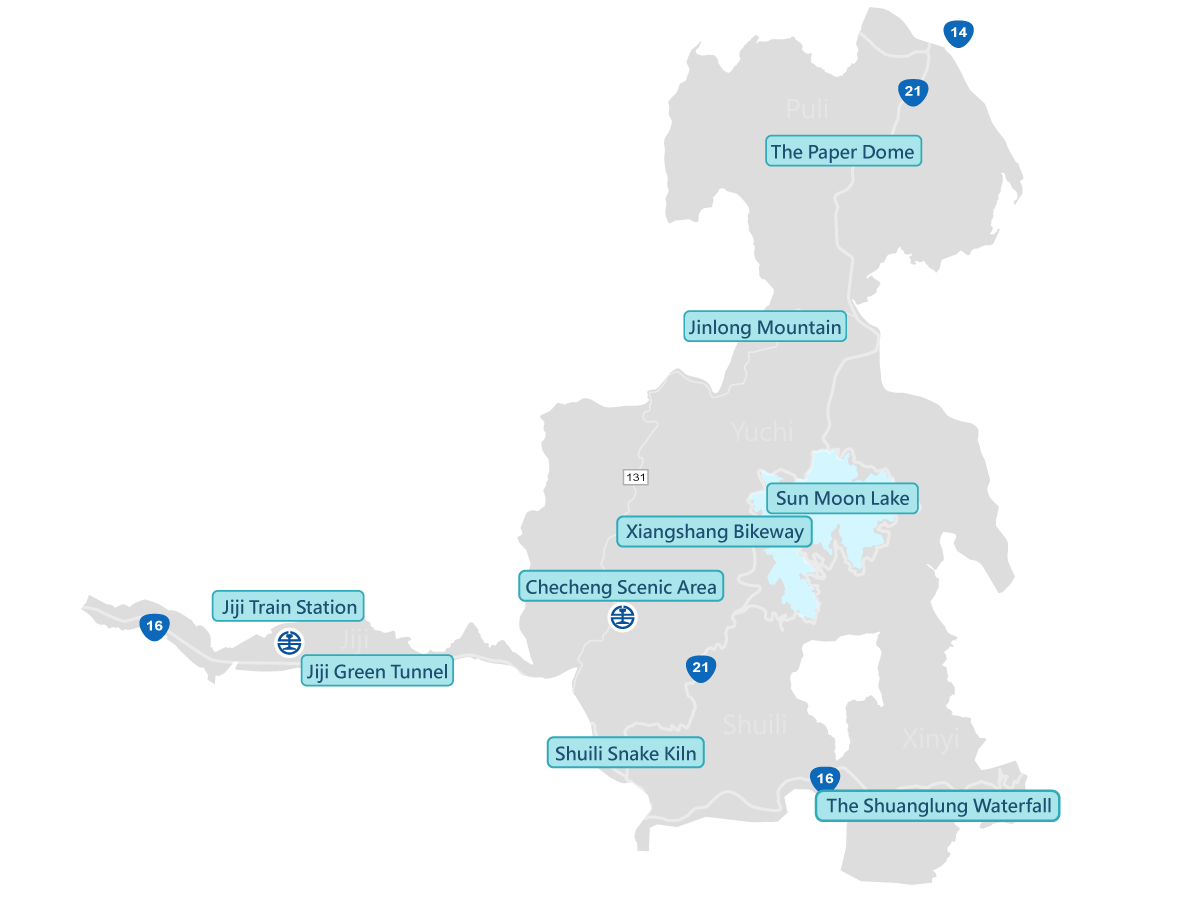 Sun Moon Lake
Itinerary recommendation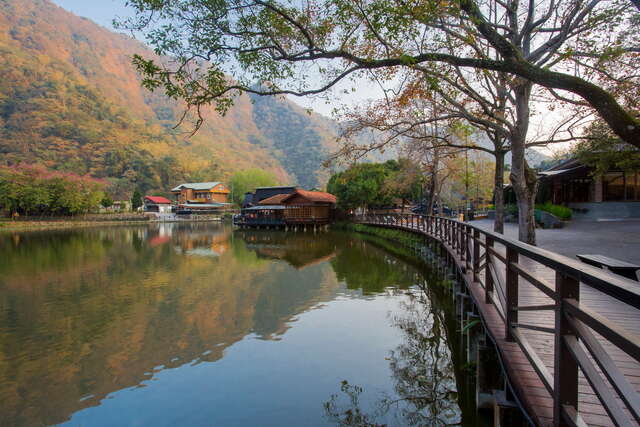 Checheng Railway Culture and Logging Industry Experience
Located on Taiwan's Jiji Railway, Checheng Train Station is hailed as "the last station of the good old days." Here, many precious objects relating to railway culture and the logging industry are on display. There are also demonstrations of railway tracks, platforms, and railway signs. Old train cars, considered as national heritage, can also be appreciated here. THere are even coal and water storages for steam locomotives and railway warehouses. At the back of the station, visitors can find refurbished station master's rooms and staff dormitories from the Japanese Rule, as well as the relocated Zhunan Switch Tower. Railway legacy is definitely not in short supply here.Checheng's logging industry declined after the nationalist government banned logging. Today, the factory serves as a popular tourist attraction. The wood storage pool and "sky cars" (cranes that were used to transport logs) have been carefully repaired, and the pool has now become an "ecological pond." The trail paved with wood by the pool is worth a walk. Feel moments of tranquility under maple trees, or take a rest in the tea house nearby. How relaxing this is!Precious objects rescued from old industrial remains are now on display at the refurbished factory-turned-museum, for visitors to learn about the history and glory of Checheng's logging industry.After learning about Checheng's railway culture and logging industry, don't forget to try local food served in small buckets, and take a look at all sorts of woodware or join a DIY woodwork class. Make a woodcraft for yourself!
Instagram

@sunmoonlaketw

Check out what other netizens experience at Sun Moon Lake, and share your most special memory on your trip with us here.
Start planning your Sun Moon Lake trip.