probability of precipitation
20%
Sun Moon Lake Cable Car parking lot
Shuixiu small parking lot
Wenwu Temple roadside parking lot
Shuishe Dashan parking lot
Checheng Winery parking lot
Explore the best of Sun Moon Lake!
Sun Moon Lake is a well-known attraction at home and abroad. Bike riding around the beautiful lake and sampling delicious food made by the indigenous people are unique experiences here.
Sun Moon Lake is a beautiful alpine lake located in the middle of Taiwan.
Enjoy the most special experience in the water, land and air.
Sun Moon Lake National Scenic Area has a rich indigenous culture, and excellent agricultural products. Come here to enjoy bike riding, cable car and boat rides, or take the little train at Jiji and experience the nostalgic Taiwan railway. It will leave you with the most wonderful and lasting memory of your trip!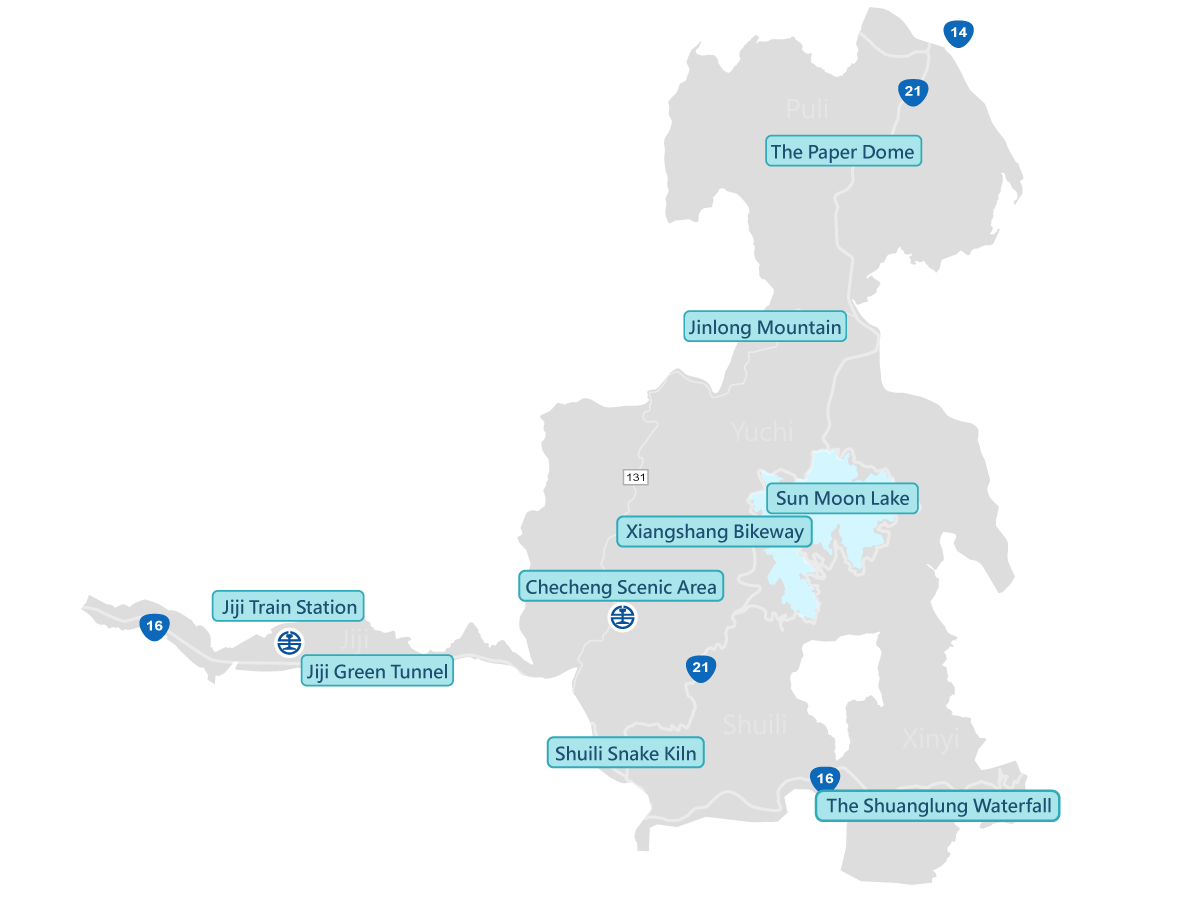 Sun Moon Lake
Itinerary recommendation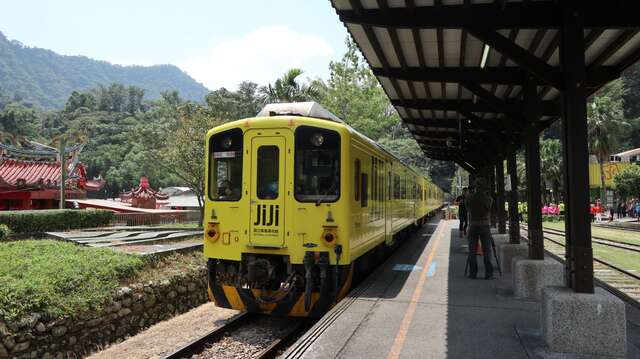 Train Buffs' Nostalgic Railway Tour
Hello train buffs! Among Taiwan's three main sub-railways, Jiji Railway is the longest and the first to take tourist trains. We recommend that you take a day's time to explore the beautiful mountain towns along Jiji Railway, by train and by bicycle.From THSR Changhua Station, please take a shuttle bus to Ershui, or simply take a train that goes to any of the stops along Jiji Railway. Checheng Train Station is hailed as "the last train station of the good old days." At the station, there is a highly informative display of railway and logging-industry objects. There is even a special pool which was used to store wood, "sky cars" which are actually cranes for transporting wood. At the station, visitors can easily feel the aura of early days, when the logging industry was prosperous and railways were busy. Of course, don't forget to try the station's lunch, which is served in wood buckets, and take a DIY woodwork class.Jiji Train Station is Taiwan's most special Japanese colonial station building, purely made with Taiwanese cypress wood. Today, it is a must-visit for all visitors in Jiji. The Endemic Species Research Institute Conservation Education Center nearby has much to share about Taiwan's natural ecology. A tourist attraction with educational purposes, it is great for families with children. Also, on a bicycle, visitors can easily reach Wuchang Temple, Jiji Military History Park, Mingxin Academy, and Plantain History & Culture Museum.Those who are physically fit enough to take bicycle tours may take the green tunnel to Jiji. The road is planted with lush green camphor trees and along it is a tourist tunnel which Jiji trains pass through.
Instagram

@sunmoonlaketw

Check out what other netizens experience at Sun Moon Lake, and share your most special memory on your trip with us here.
Start planning your Sun Moon Lake trip.