Current time is Sat, 03 Jun 2023
09:10:09 GMT+8
Explore the best of Sun Moon Lake!
Sun Moon Lake is a well-known attraction at home and abroad. Bike riding around the beautiful lake and sampling delicious food made by the indigenous people are unique experiences here.
Sun Moon Lake is a beautiful alpine lake located in the middle of Taiwan.
Enjoy the most special experience in the water, land and air.
Sun Moon Lake National Scenic Area has a rich indigenous culture, and excellent agricultural products. Come here to enjoy bike riding, cable car and boat rides, or take the little train at Jiji and experience the nostalgic Taiwan railway. It will leave you with the most wonderful and lasting memory of your trip!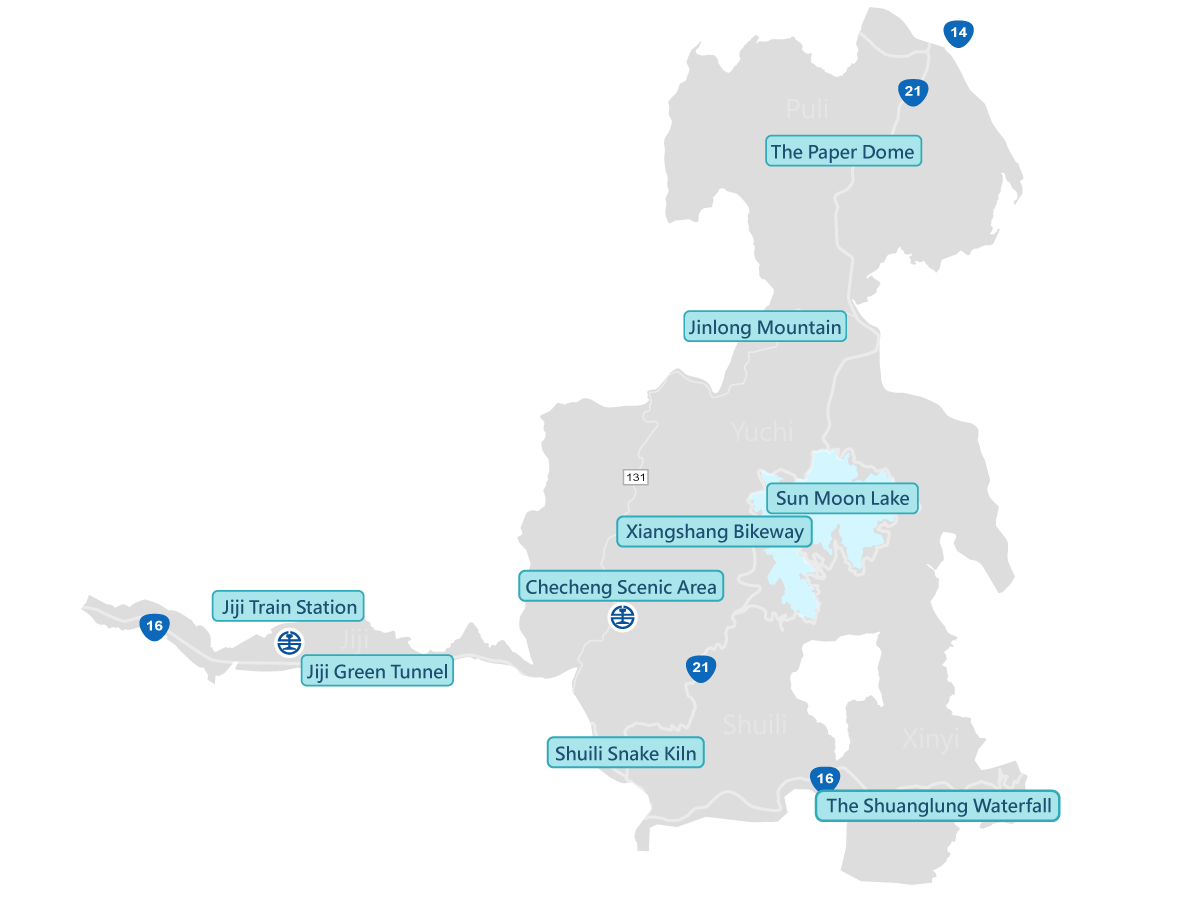 Sun Moon Lake
Itinerary recommendation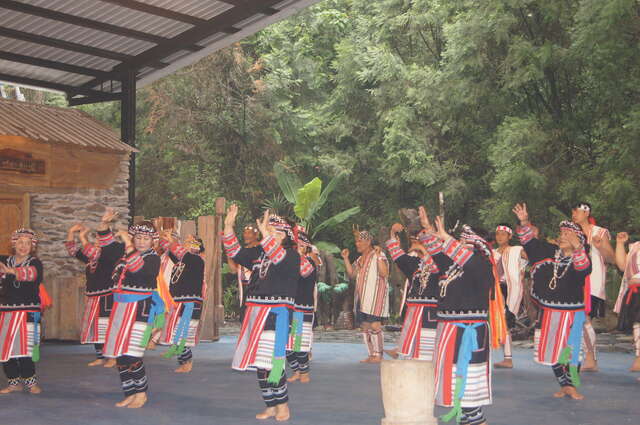 LOHAS Tribal Tour
Can you hear the sounds of Ita Thao people stamping millet by Sun Moon Lake, and Bunun people singing pasibutbut by Zhuoshui River? The lake seems to play a musical chapter of cultural diversity, while the river plays a symphony of indigenous lives. Let's visit the local tribes and be happy. Taste some delicious food and immerse in simple indigenous culture.Most of the Ita Thao cultural and arts performances are held at Zhulu Market. At the market, visitors may also try indigenous food, take DIY handicrafts classes, buy farm produce, put on traditional indigenous garments and take photos, etc.Most of the members of Takmazuan Art Troupe are indigenous Bunun. The troupe is the most active and professional singing and dance troupe among Tannan, Dili, and Shuanglong Tribes. It always presents to the audience the most outstanding and unique Bunun/Ita Thao performances.Spring and summer are the seasons when nature awakens. If you have a car, take Highway 63 and explore Tannan, Dili and Shuanglong Tribes. Deep in the mountains, let's learn about indigenous culture and natural ecology together.
Instagram

@sunmoonlaketw

Check out what other netizens experience at Sun Moon Lake, and share your most special memory on your trip with us here.
Start planning your Sun Moon Lake trip.