Current time is Fri, 19 Aug 2022
01:16:19 GMT+8
Explore the best of Sun Moon Lake!
Sun Moon Lake is a well-known attraction at home and abroad. Bike riding around the beautiful lake and sampling delicious food made by the indigenous people are unique experiences here.
Sun Moon Lake is a beautiful alpine lake located in the middle of Taiwan.
Enjoy the most special experience in the water, land and air.
Sun Moon Lake National Scenic Area has a rich indigenous culture, and excellent agricultural products. Come here to enjoy bike riding, cable car and boat rides, or take the little train at Jiji and experience the nostalgic Taiwan railway. It will leave you with the most wonderful and lasting memory of your trip!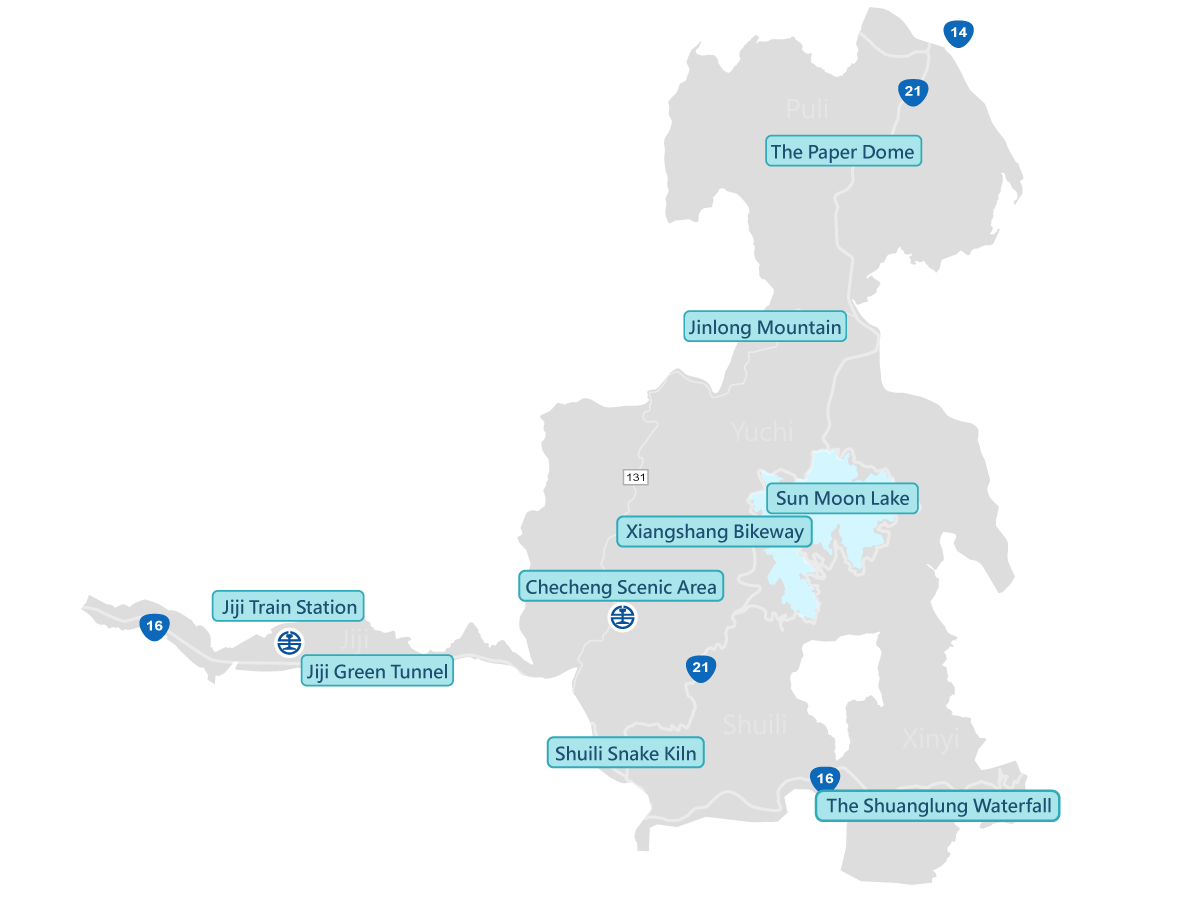 Sun Moon Lake
Itinerary recommendation
Deep cultural tour (Two-day tour)
[Day 1] HSR Taichung Station(Travel by Taiwan Tourist Shuttle Sun Moon Lake Route)→Formosan Aboriginal Culture Village (Understand Taiwanese aboriginal cultures, amusement facilities experience)→Sun Moon Lake Cable Car→Ita Thao Lakeside Trail→Ita Thao shopping area (Tasting Aboriginal cuisine,overnight in Sun Moon Lake).[Day 2] Ita Thao→Lake tour experience(Shuishe, Xuanguang Temple)→Thao Deer Chasing Fair (Song and Dancing performance, DIY handcraft 【DIY event requires reservation in advance. Service Hotline: 049-2850036】→Transfer to Sun Moon Lake Round-the-Lake bus (Tour at Wenwu Temple, Year of Steps, Lingxing doorway)→Shuishe shopping area→Go Home.
Instagram

@sunmoonlaketw

Check out what other netizens experience at Sun Moon Lake, and share your most special memory on your trip with us here.
Start planning your Sun Moon Lake trip.